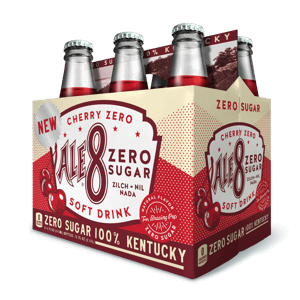 Launched in 2020 Cherry Ale-8 Zero was developed in response to the passionate requests of our fans for a sugar free version of Cherry Ale-8. After nearly two years of careful tinkering we created drink that meets our high standards and delivers the great taste of Cherry Ale-8 without the sugar. Open one yourself and discover how great zero can be.
Available in:
Six pack glass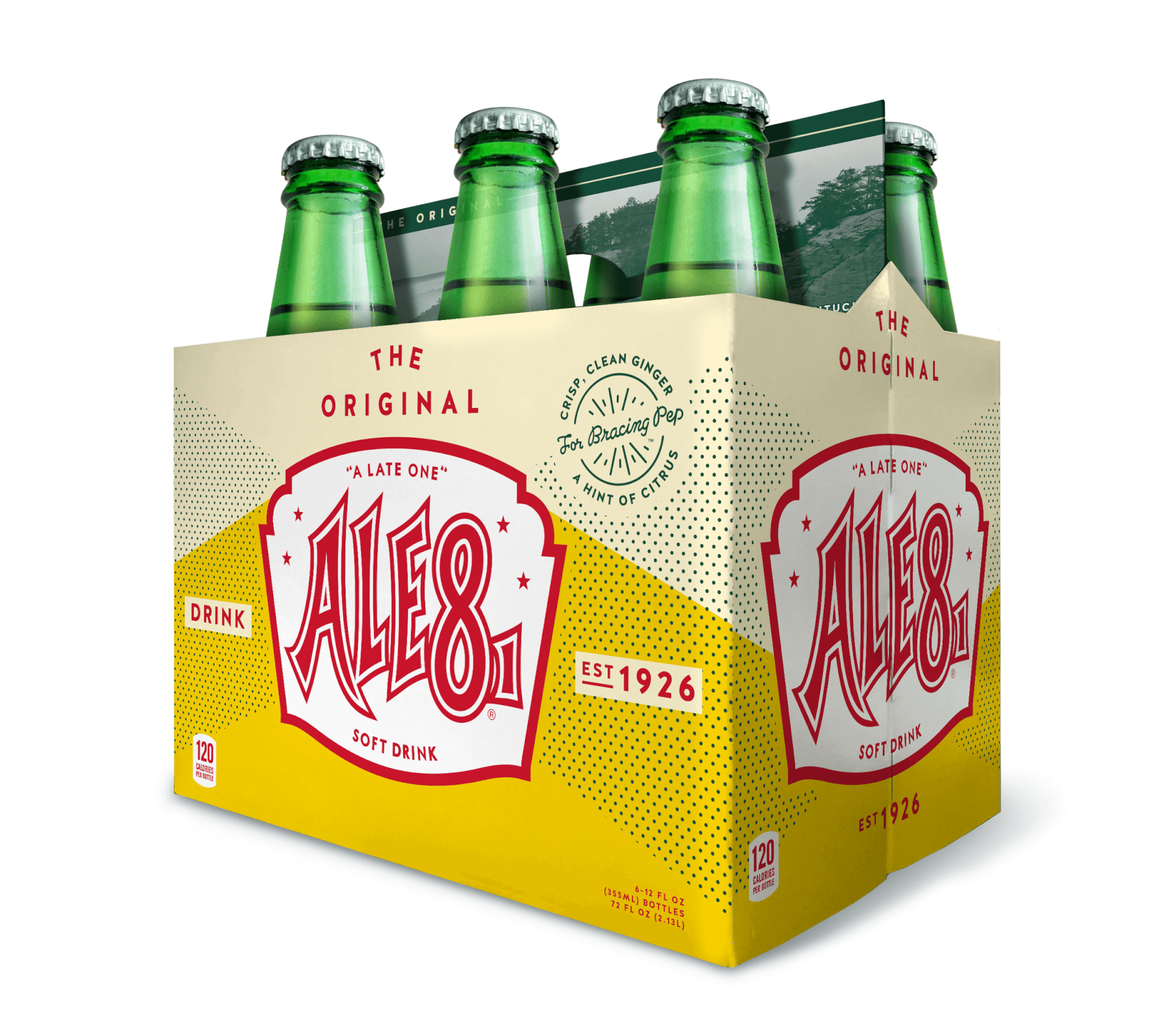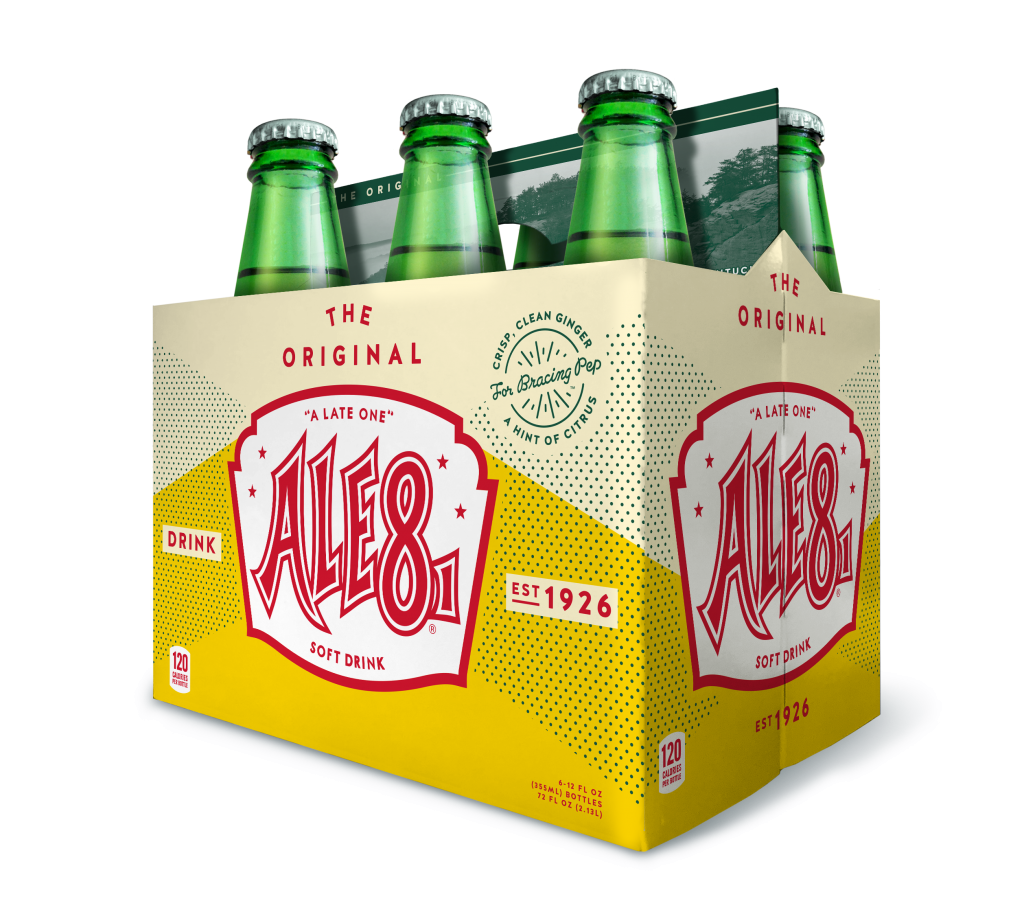 Ale-8's crisp, clean taste is handcrafted batch by batch using a secret recipe passed down through four generations. Lightly carbonated and made with real ginger and citrus, experience a flavor that pops, especially when chilled. Since 1926, we have been committed to delivering the one-of-a-kind taste of the original Ale-8 and remained loyal, steady and proudly unconventional.
Available in:
Longnecks
Minis
Six pack glass
Tallboys
Twelve pack cans
PET bottles
Fountain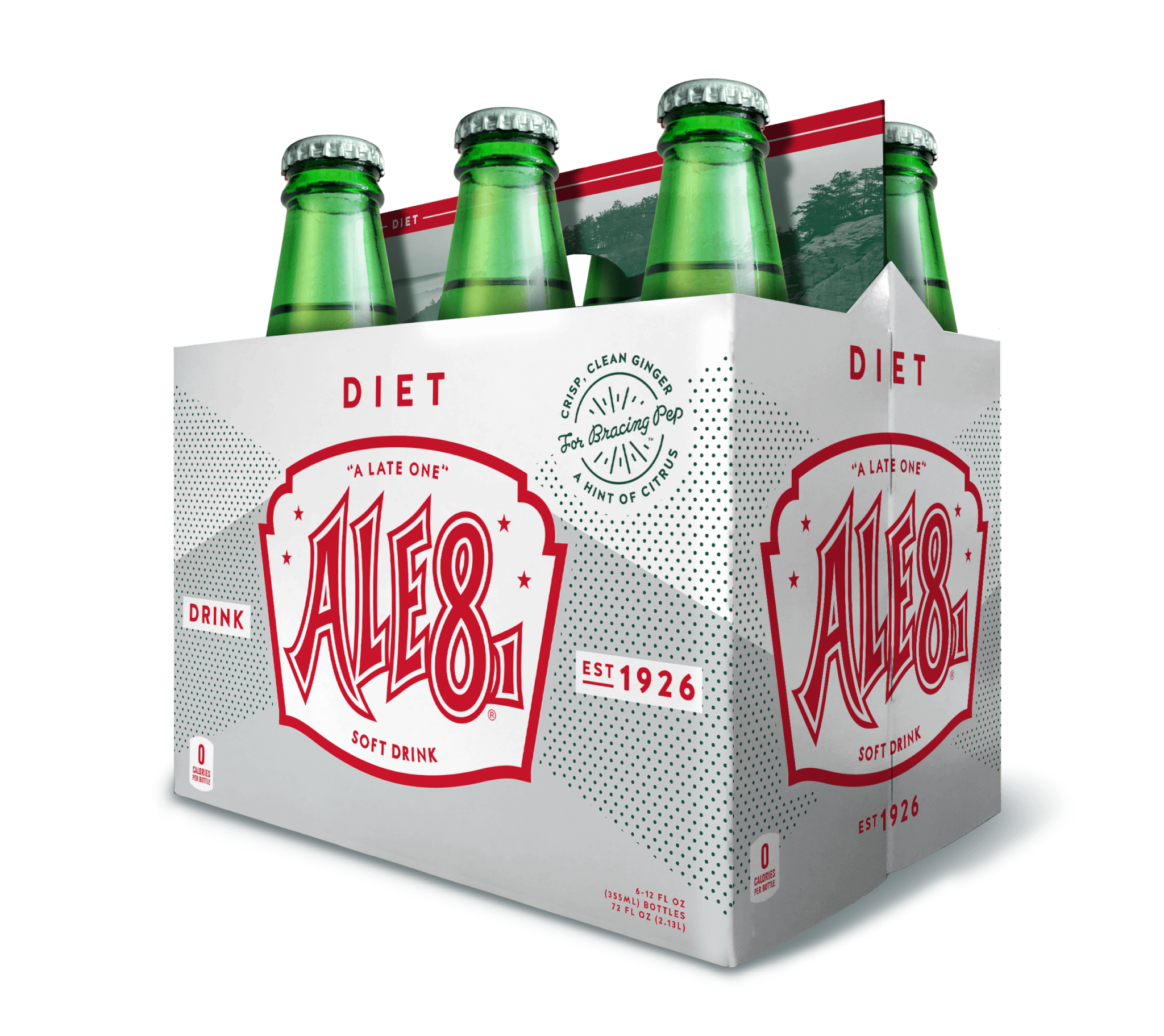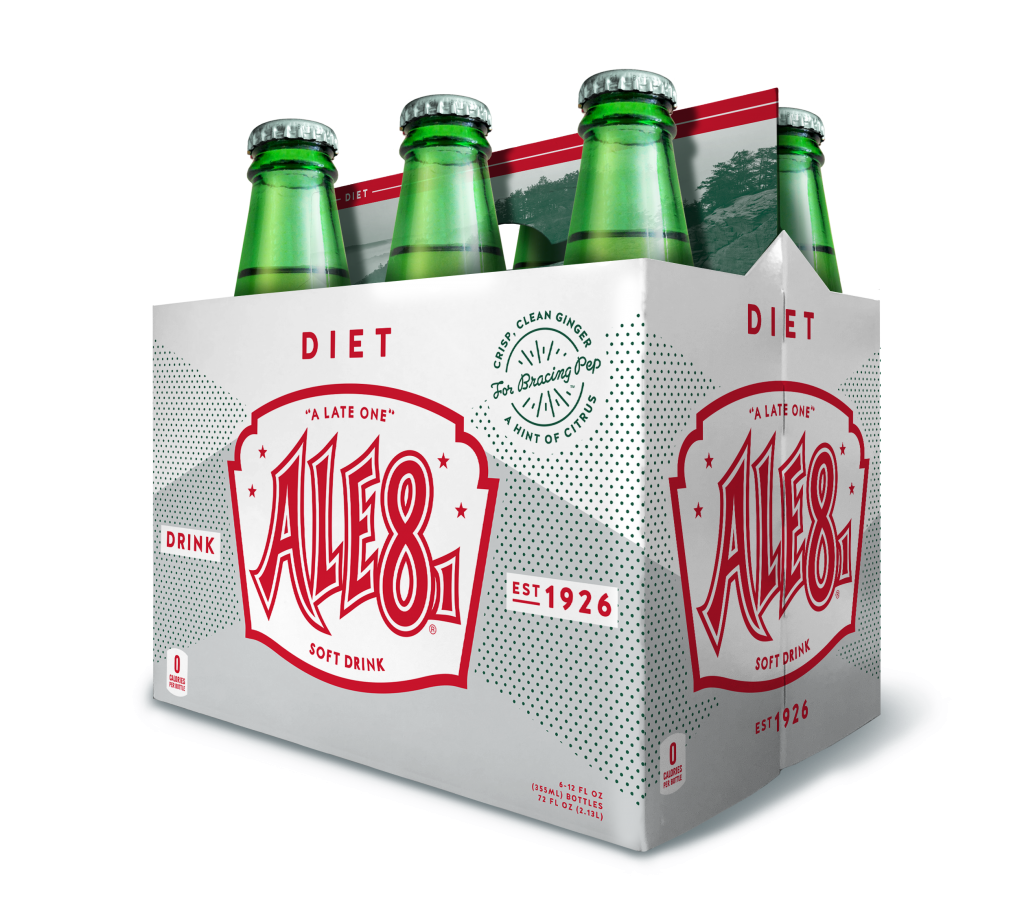 3rd and 4th generation father and son Buddy and Fielding Rogers launched Ale-8's second product in company history in 2003: Diet Ale-8. Extra care was taken to develop the formula without compromising the beloved taste of Ale-8. Made with no salt and sweetened with sucralose, Diet Ale-8 is a low-calorie alternative with the same great taste as our original recipe.
Available in:
Four pack glass
Six pack glass
Twelve pack cans
PET bottles
Fountain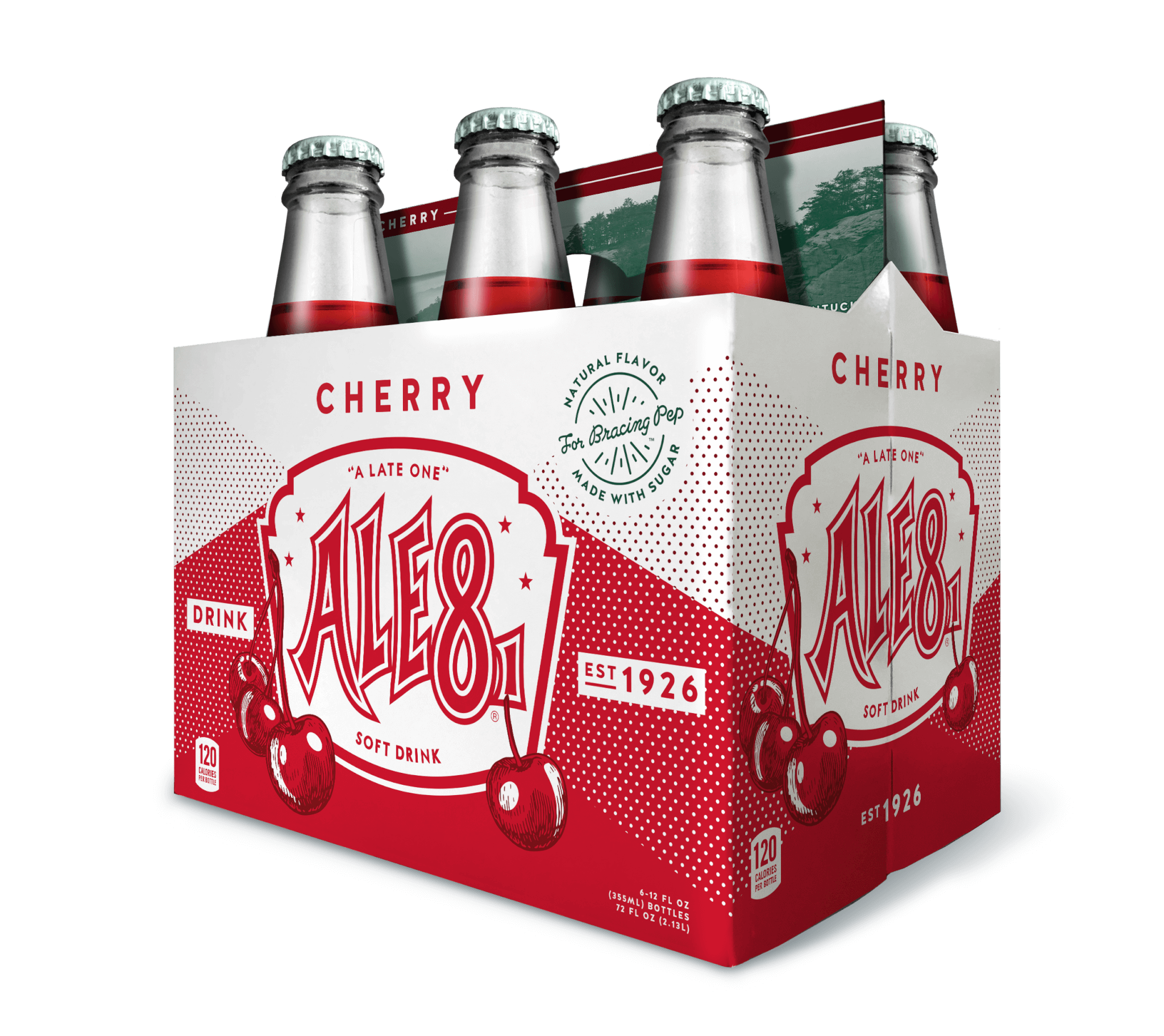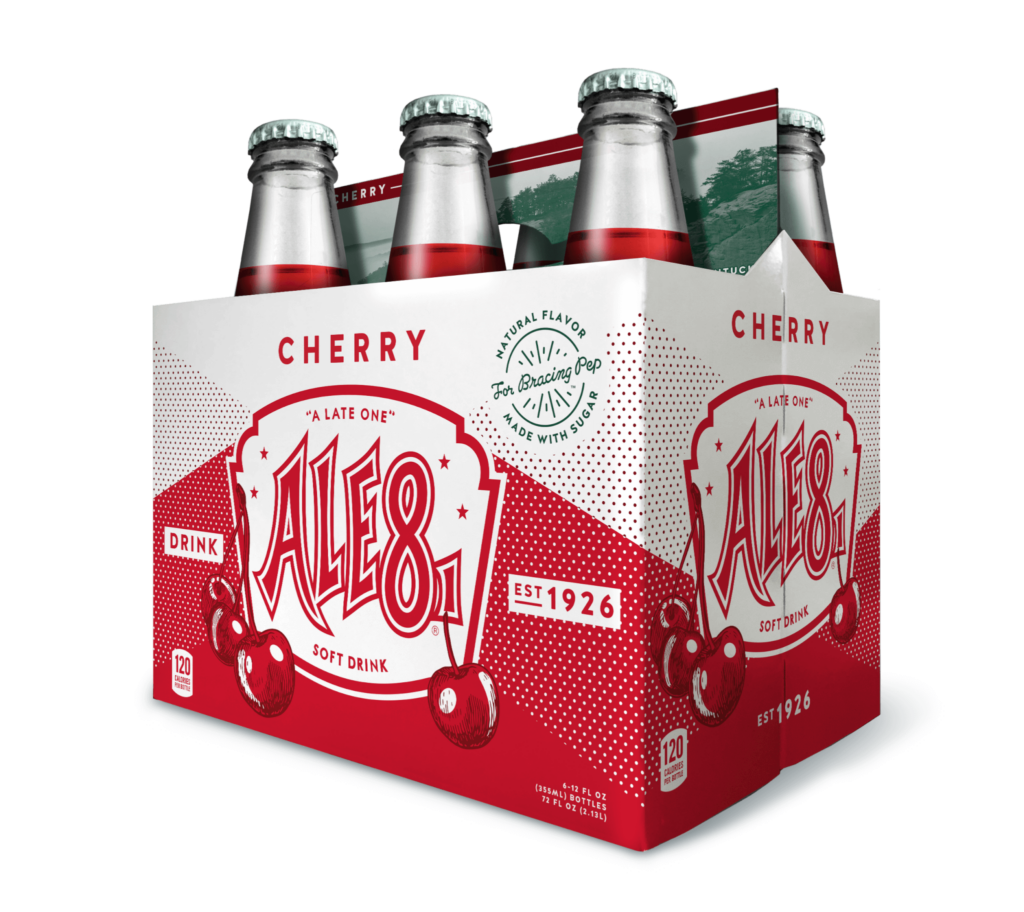 Launched in 2018 Cherry Ale-8 is our first new flavor since we began bottling The Original in 1926. It is an irresistible blend of our celebrated Ale-8 secret formula and one of our founder's favorite fruits: sweet, ripe cherries. The result is a bold and bright cherry soft drink with just a touch of ginger and citrus. Open one and enjoy the refreshing flavor of Cherry Ale-8.
Available in:
Four pack glass
Six pack glass
Fountain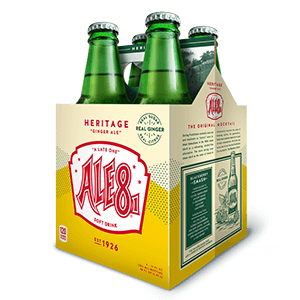 Heritage Ale-8 is made with real sugar, all-natural flavors and the same secret family recipe as The Original. Sold in four-packs, you can find Heritage Ale-8 in the craft soda sections of Harris Teeter, Target and Kroger stores outside of Kentucky.
Available in:
Four pack glass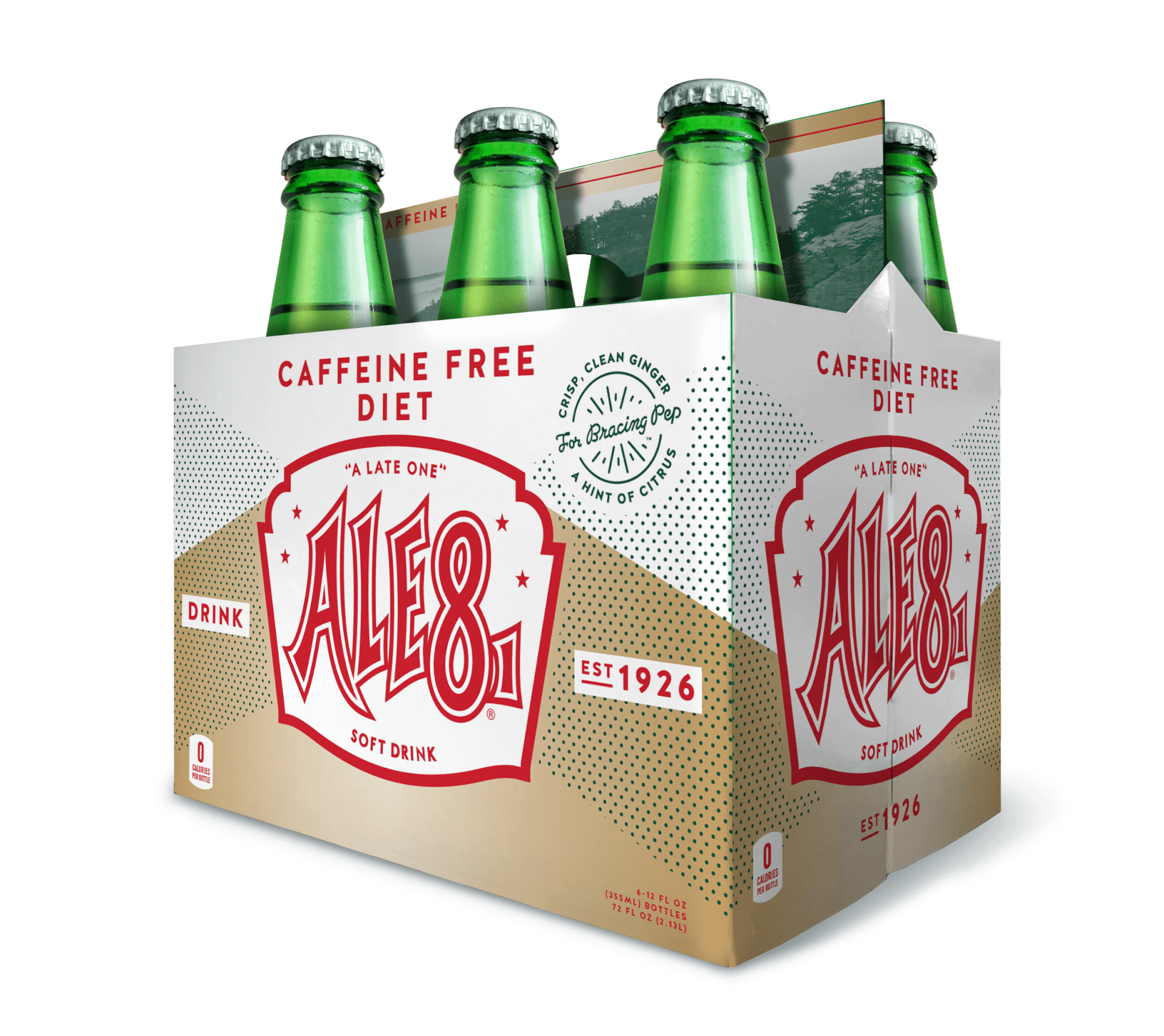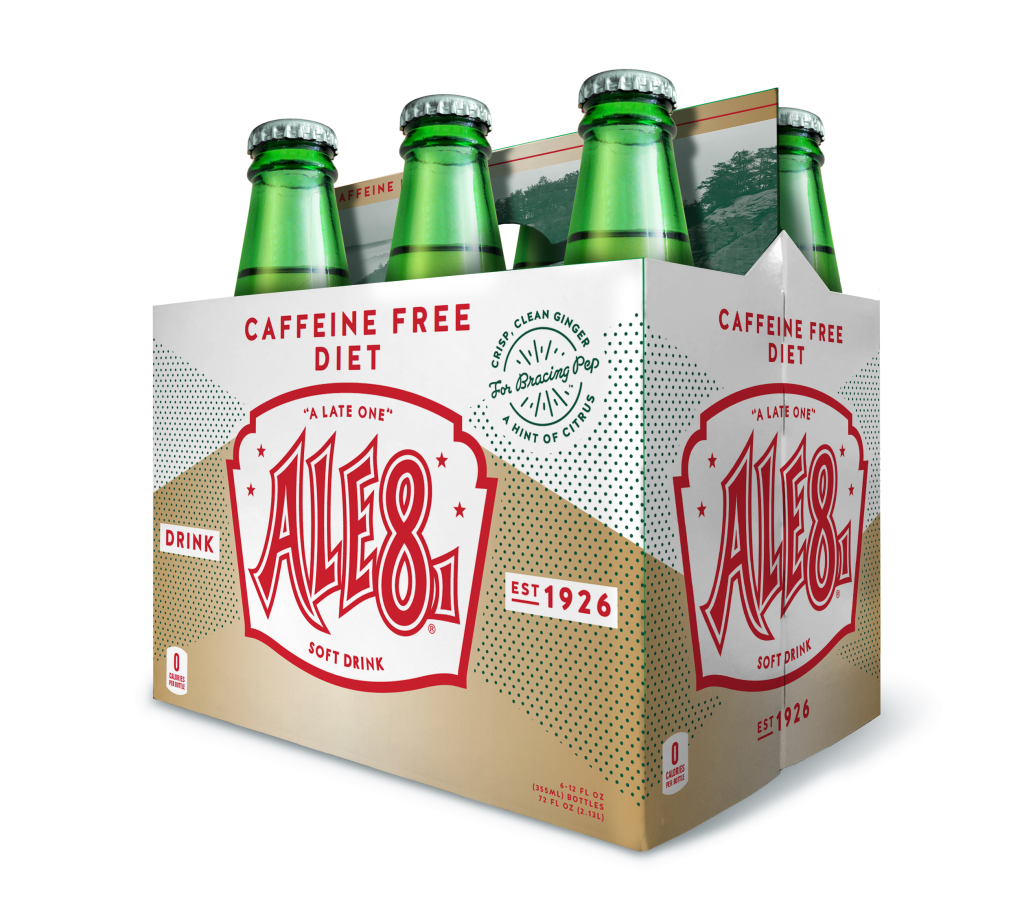 Made with the same bracing pep as our original Ale-8 without the caffeine, Caffeine Free Diet Ale-8 is a toast to those who seek to find their own flavor. Launched in 2011 in response to requests from our fans, Caffeine Free Diet Ale-8 contains no sugar and no calories to let the ginger citrus flavor shine.
Available in:
Six pack glass
Twelve pack cans