Sending a taste of home to our troops
#P8TRIOT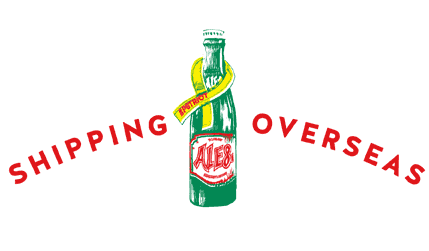 The Story
A little over 10 years ago, a military mom made a special request. She wanted to ship Ale-8-One overseas to her son, a Kentucky soldier in the Middle East who was yearning for "A Taste of Home". Navigating military and postal regulations was challenging, but we did it, charging her for only the postage. To date, we have donated over 2,000 cases of Ale-8-One to Kentucky troops serving overseas. #P8TRIOT is an ongoing hashtag that will be used to connect fans of Ale-8-One to those serving our country.
How can I ship Ale-8-One to a SOLDIER overseas?
Ale-8-One will donate two cases of cans to a soldier overseas, all you have to do is pay for shipping. We have worked with the US Post Office to comply with overseas shipments of liquids to military personnel. When shipping to an APO or an FPO we must have the zip code to determine the exact shipping costs as they vary from zone to zone. Submit the military address using our contact form, and our shipping department will get back to you with a quote. Depending on the APO or FPO destination, military rates for shipping typically range between $50 – $100.

To obtain a quote or to receive shipping reminders, complete the form below. Orders are sent parcel post and package arrival takes between 4 and 6 weeks.
Please note-once shipping is paid to the Post Office, they will not refund payment even if the package does not arrive or is damaged in transit.