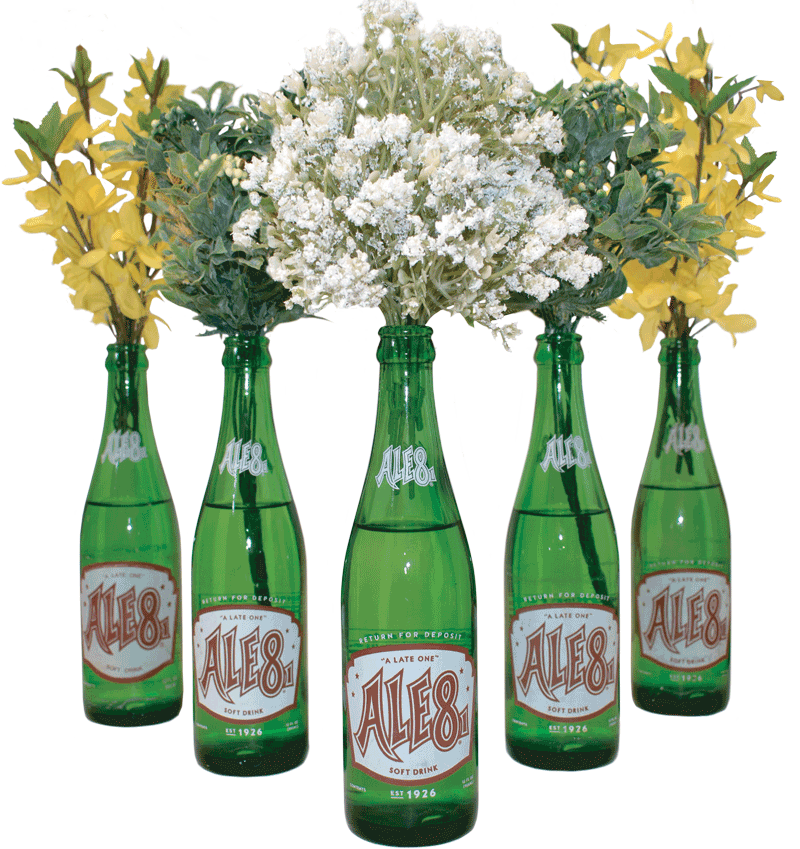 KEEP THE MEMORIES
AND THE BOTTLE AS TREASURES
THE RETURNABLE BOTTLE PROGRAM IS COMING TO AN END
As with other milestones in life, there are moments when we must find a balance between tradition and transition. With full hearts and over a hundred years of memories, the time has come to retire our beloved Ale-8-One refillable longneck bottles.
This is a sad time for us at Ale-8-One. As one of the last refillable bottlers left in the USA, we have taken great effort to maintain these beloved bottles steeped in nostalgia, in the face of relentless industry pressure to discontinue their production. With great care, effort, innovation, and resourcefulness, we have brought our longnecks into the modern era, extending their production for 30 or more years beyond what the rest of the industry offered. These bottles represent a sweet story from a bygone era, but as precious few of our refillable bottles remain in circulation, and the equipment to wash and refill them is no longer supported in the USA, we must say goodbye.
We offer a sincere thank you to those of you who have consistently supported our bottle return for deposit program these many years. You still will be able to purchase Longneck Bottles for a limited time through participating retailers while supplies last, with the bottle deposit and payout program officially coming to an end December 31, 2023, after which bottles cannot be returned and deposits will not be paid.
Although the legendary longneck will retire, we will continue to celebrate this iconic symbol for many years to come through our storytelling lens and with the help of our fans. We encourage everyone to preserve a bottle or two and show us how you have given our bottle a new life! We would love to share your little piece of history, repurposed.
In the spirit of our ongoing commitment to sustainability, Ale-8-One has partnered with our glass supplier, Owens-Illinois, to collect used glass bottles and return them directly to the glass manufacturer for the making of new glass bottles. Glass is 100% recyclable, and we are excited to be piloting an innovative "Commonwealth Collective" recycling program with Miguel's Pizza in our beloved Red River Gorge. This pilot mirrors the direct recycling program we've operated at the Ale-8-One facility in Winchester, KY since the beginning of 2023. We hope to rally our fans and extend this program with strategic partnerships to other locations throughout the state to create a closed loop for glass bottles in Kentucky.