Whether you're a classic bottle lover or can't live without your freeze, see the iconic packages Ale-8-One offers.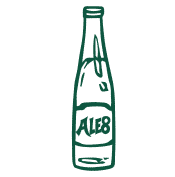 Many believe that an ice-cold Ale-8 from the longneck bottle is the best tasting Ale-8 there is. Maybe they taste better because of how heavy they feel in your hand or that the thick glass keeps Ale-8 colder or maybe it is because each bottle carries with it the special memories of all those who held it before. The longnecks are the ultimate in recycling as each bottle is washed and inspected twice before being refilled and sent back out into the world. This rare bottle is available in our home market in Kentucky. As a member of 1% For The Planet, we donate 1% of sales to Kentucky environmental non-profits.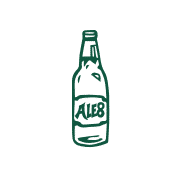 The best of The Bluegrass in a green glass. Our tried & true 12oz bottle, our most loyal fans will tell you it's best when served chilled to the point of freezing and clinked with the ones you love most. The bottle is an ode to the uncommon, those who have a thirst for something beyond the ordinary. Equipped with a green glass, all it takes is one sip and you're there.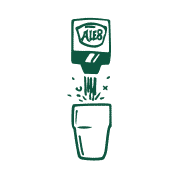 FOUNTAIN
There's nothing that can quench your thirst like the sound of an ice cold Fountain Ale-8 being poured over a cup of ice. You can hear the ginger citrus flavor pop as it crackles over the ice and fills your cup. But it's not just ice that helps the flavor shine. When you find Ale-8 at select local family restaurants, the crisp, clean tastes pairs perfectly with a plate of barbeque, pizza & burgers. Though found in limited availability, the ice cold ginger crackle of an Ale-8 on ice is worth a trip to find.
FREEZE
The ginger citrus flavor reacts to the subzero ice, creating an explosion of ginger and citrus that can cure even the worst case of thirst. Though limited in availability, Ale-8 Freeze can be found in select local and family-owned restaurants and convenience stores around Kentucky. Like the Ale-8 Fountain, the Ale-8 Freeze is worth a trip to find.